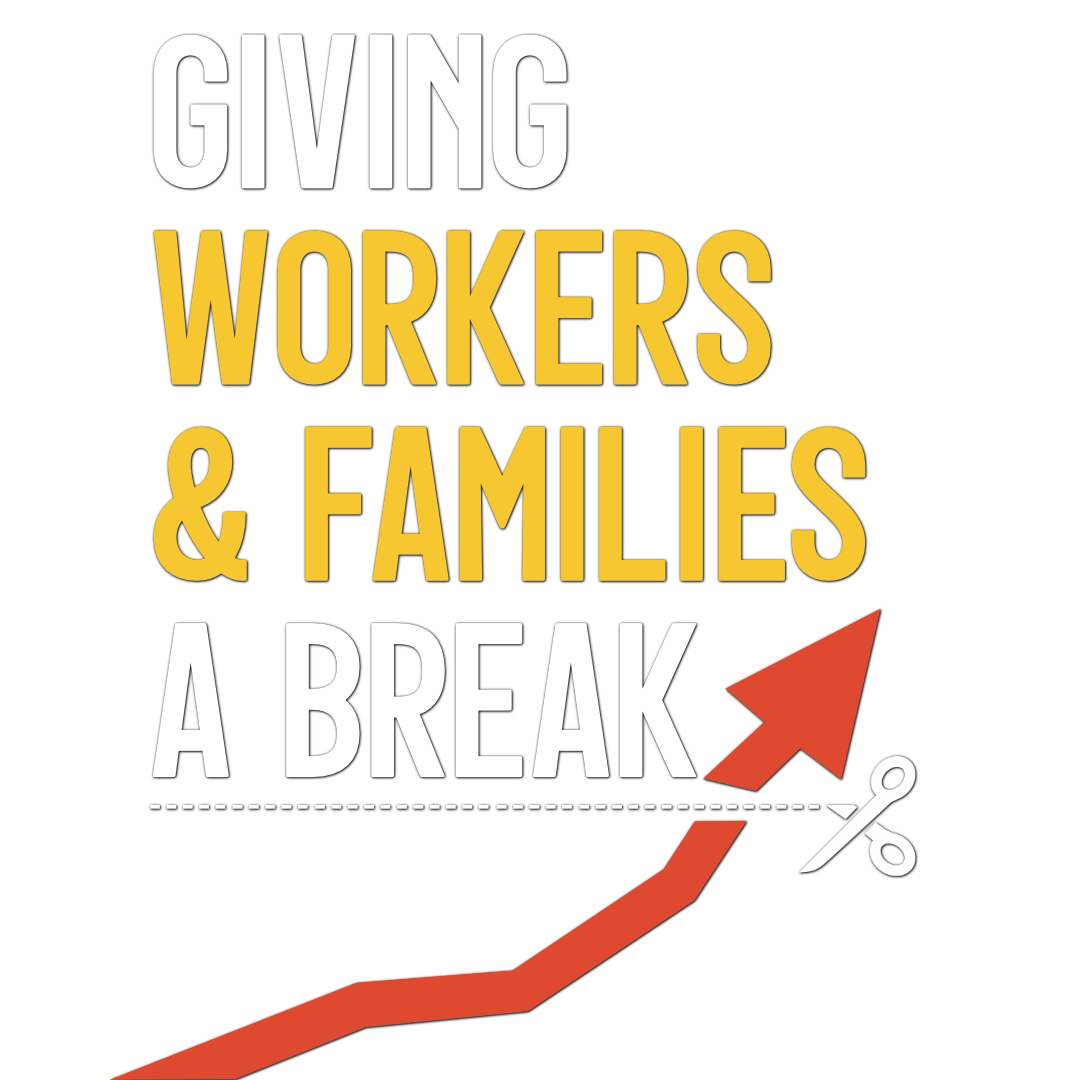 INVESTING IN HOUSING, HEALTH AND CLIMATE ACTION
INFHEISTIÚ I dTITHÍOCHT, SLÁINTE AGUS nGNÍOMHAITHE AR SON NA hAERÁIDE
The priority for Sinn Féin in Budget 2024 is to build homes; support workers and families through the cost of living crisis; and invest in the future.  
Ending the housing crisis is Sinn Féin's number one priority. After housing, health and climate action are our biggest areas of investment.
Sinn Féin's proposals include €1.35bn in supports between now and Christmas to help workers and families impacted by the cost of living crisis as well as long term measures to reduce costs and raise incomes.  We need to make life more affordable for people in the face of out of soaring costs that are totally unaffordable.
Our proposals put fairness at the heart of taxation policy.  Sinn Féin's budget proposals will reduce income taxes for individuals earning under €100,000.
Now is the time to invest. The risk is inertia and continuing to pursue policies that are failing. This is impacting on peoples' lives, undermining recruitment and retention across public services and already undermining future job creation and economic growth.
Ní mór ag Buiséad 2024 béim a chur ar saol níos inacmhainne a dhéanamh do dhaoine. Fad is go bhfuil Fianna Fáil agus Fine Gael i gcumhacht, rachaidh rudaí níos measa i rith an ama.
This government has squandered the opportunity to change direction and fix the housing crisis.
Our Key Budget Measures would: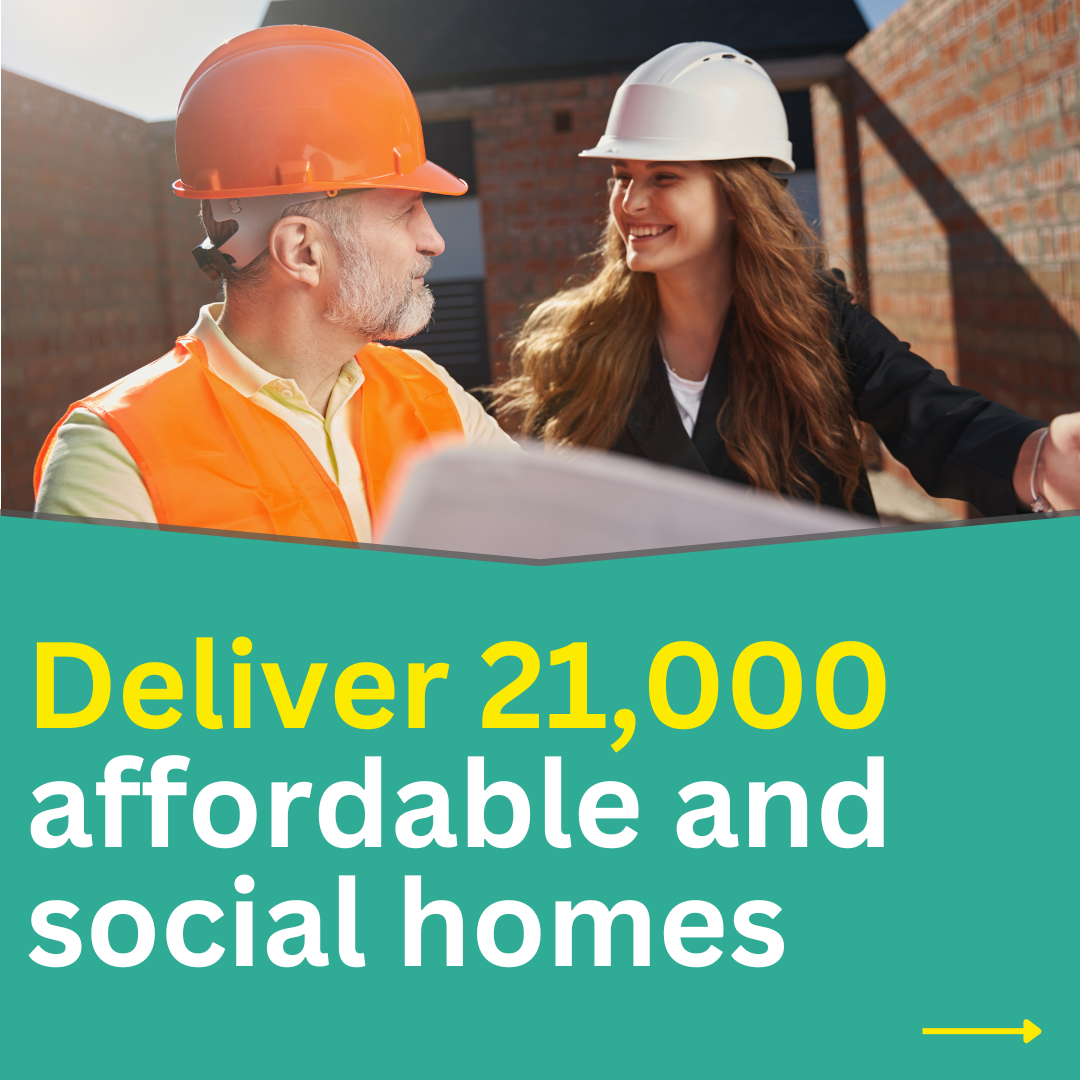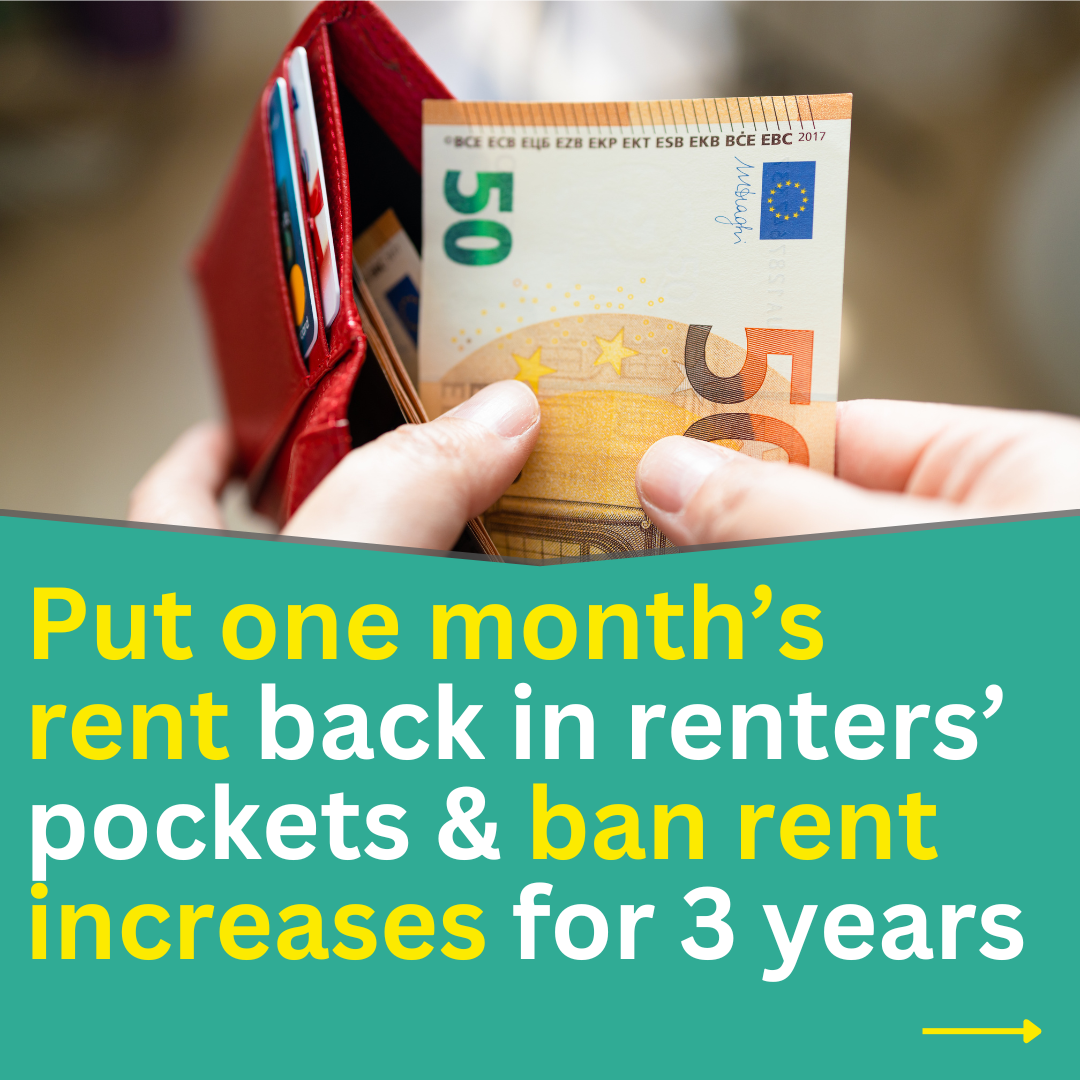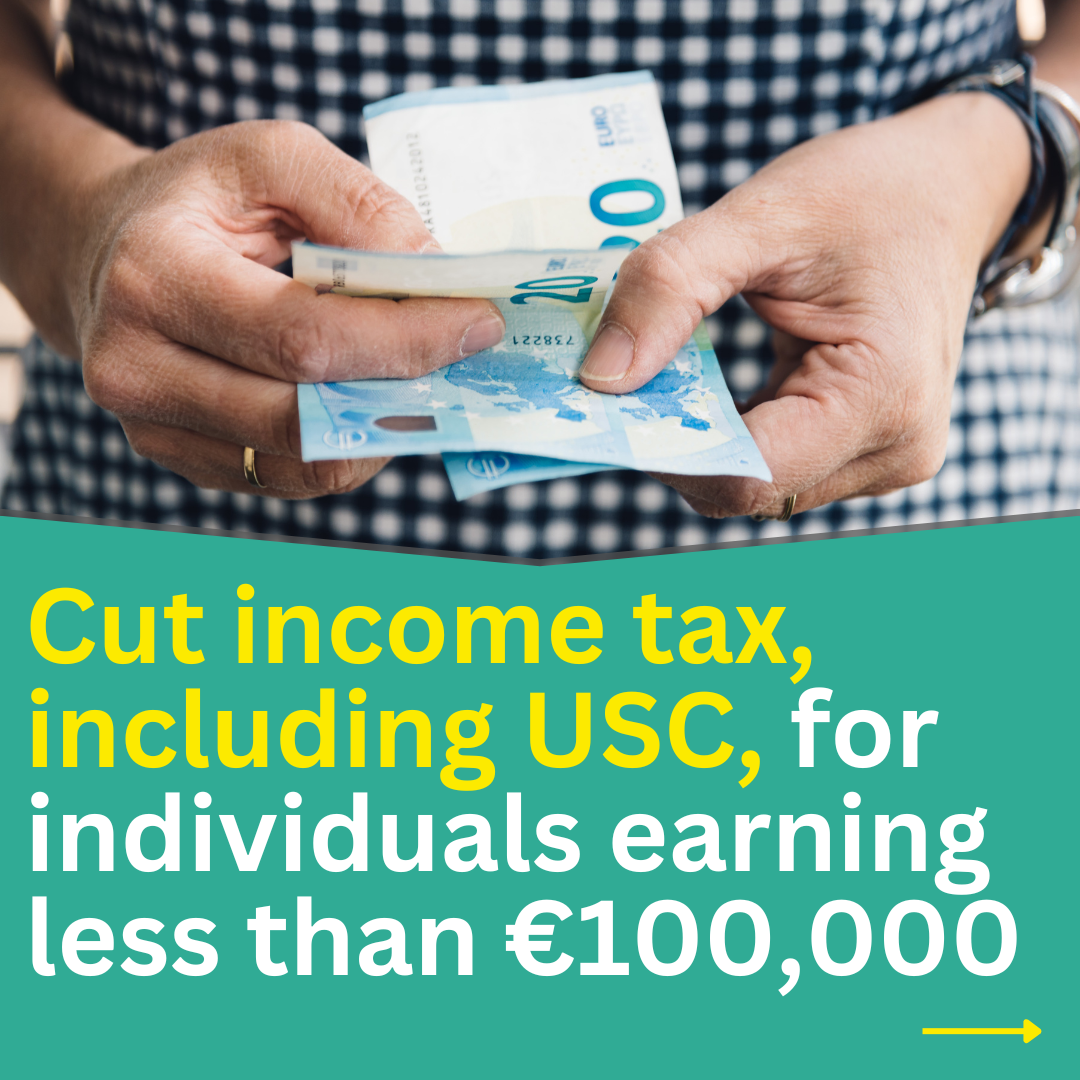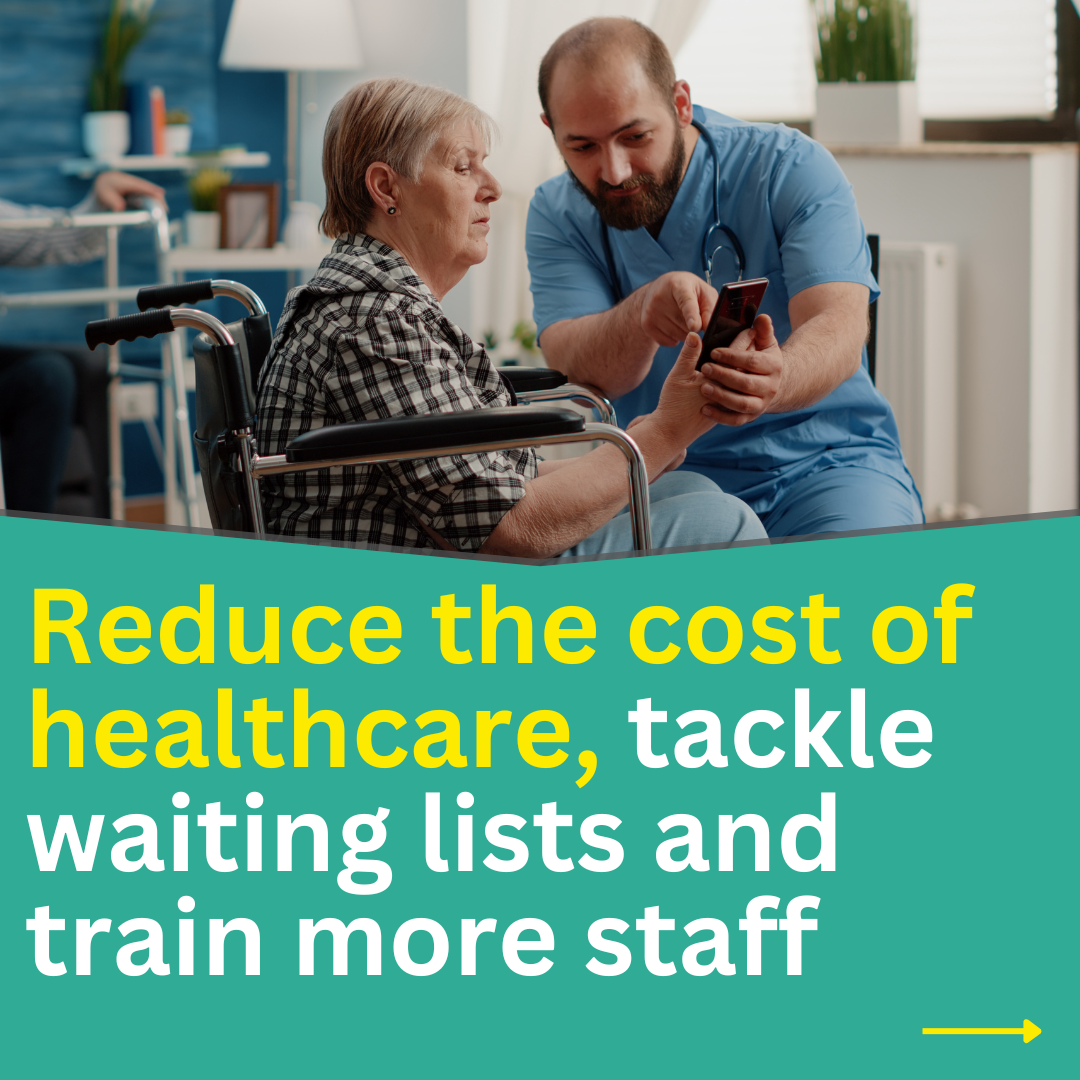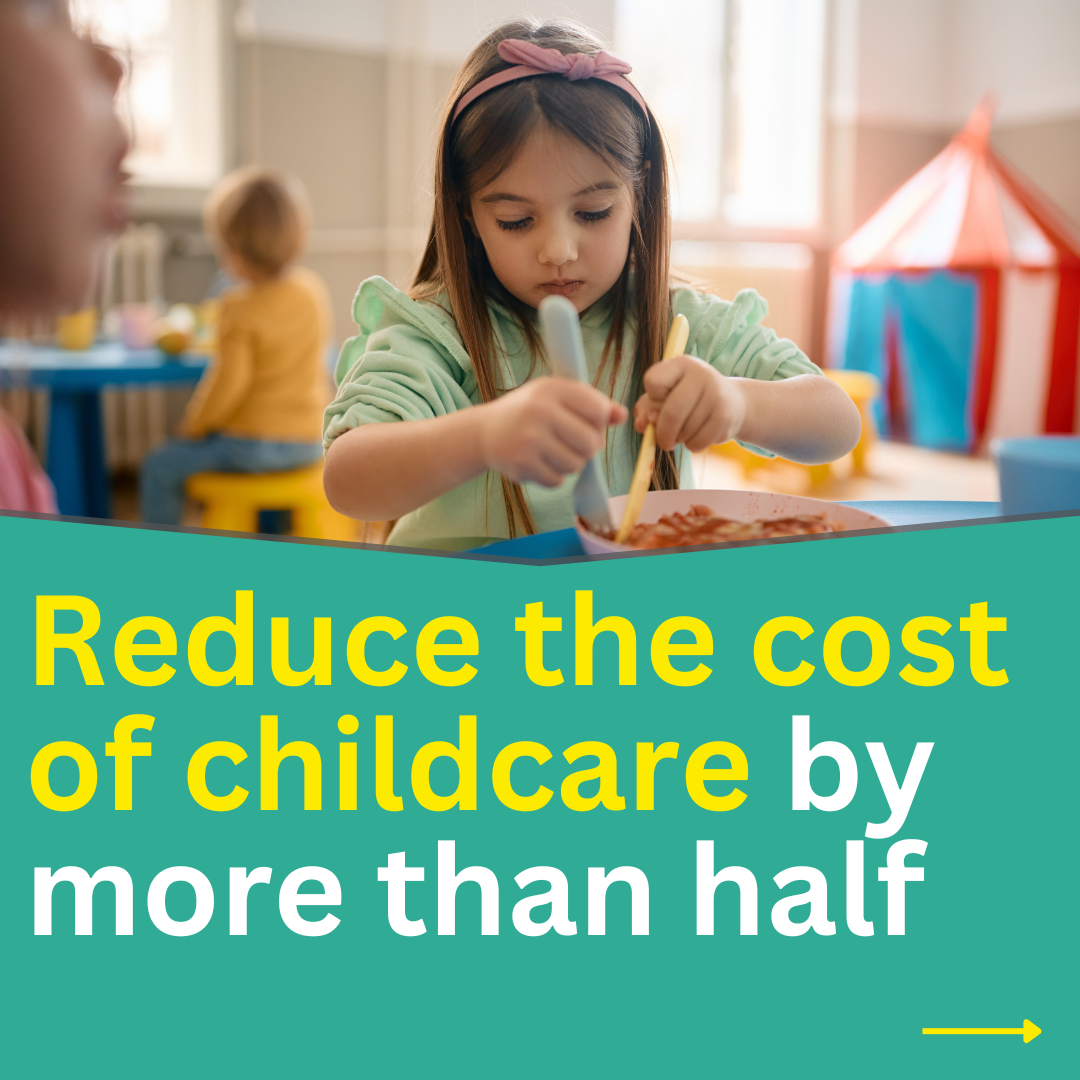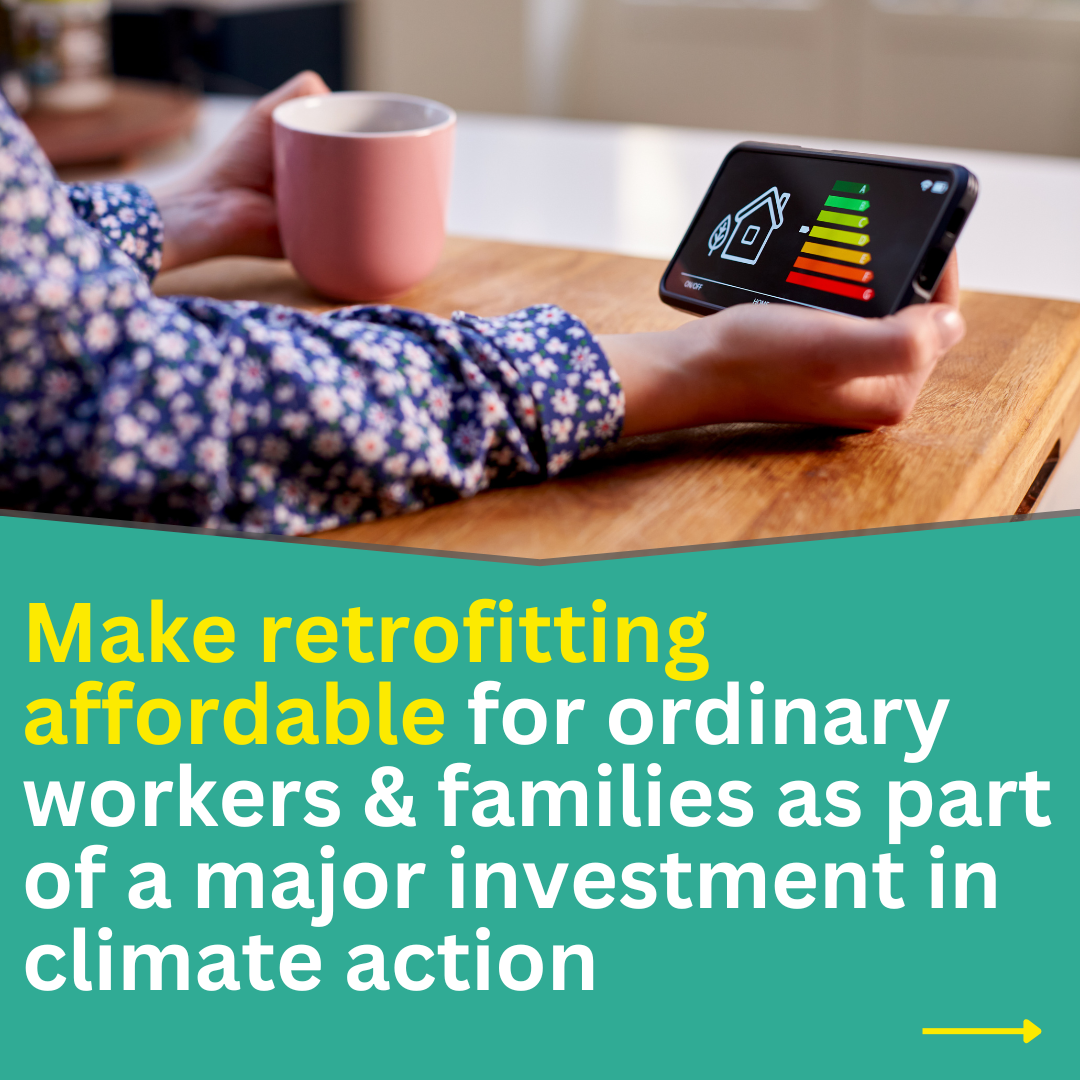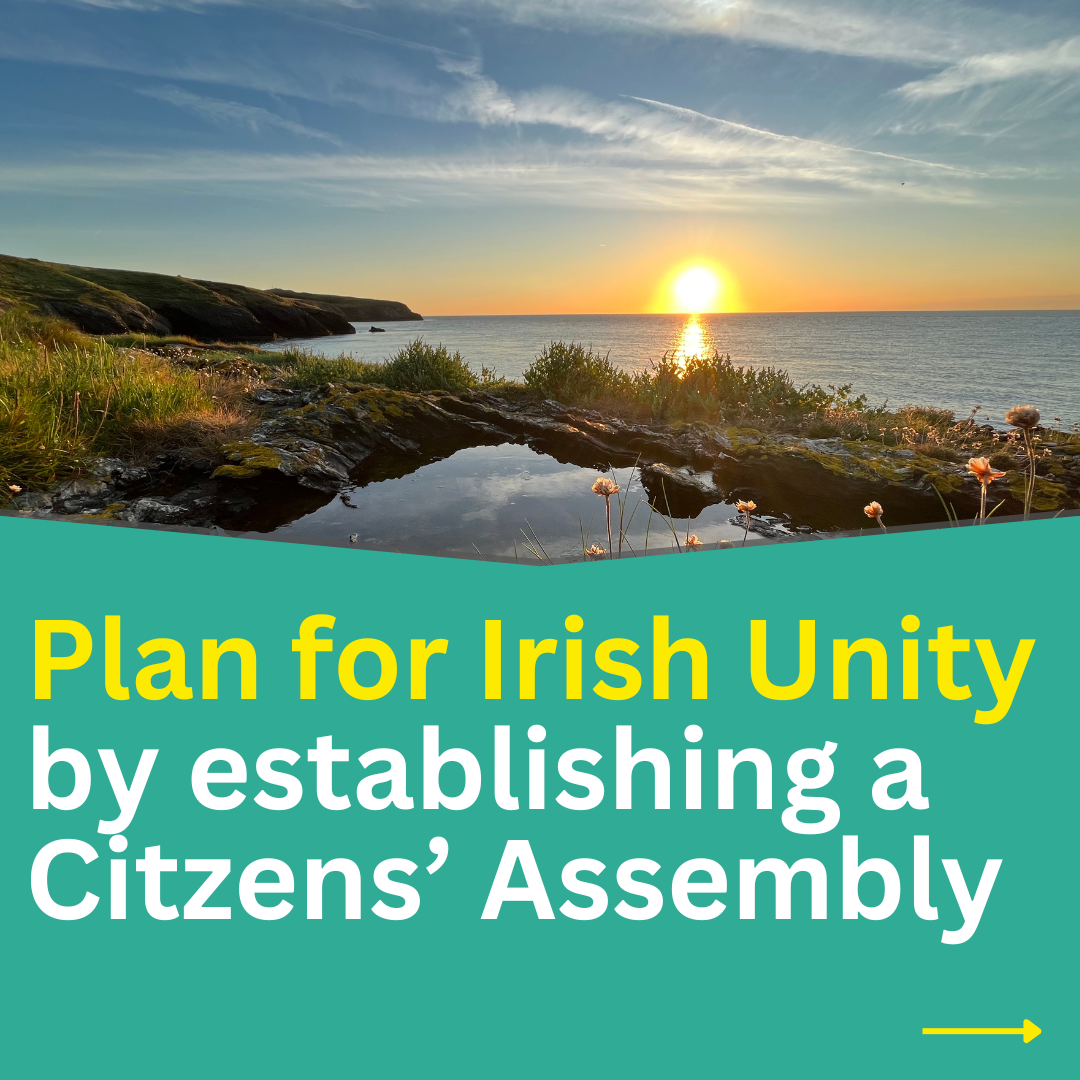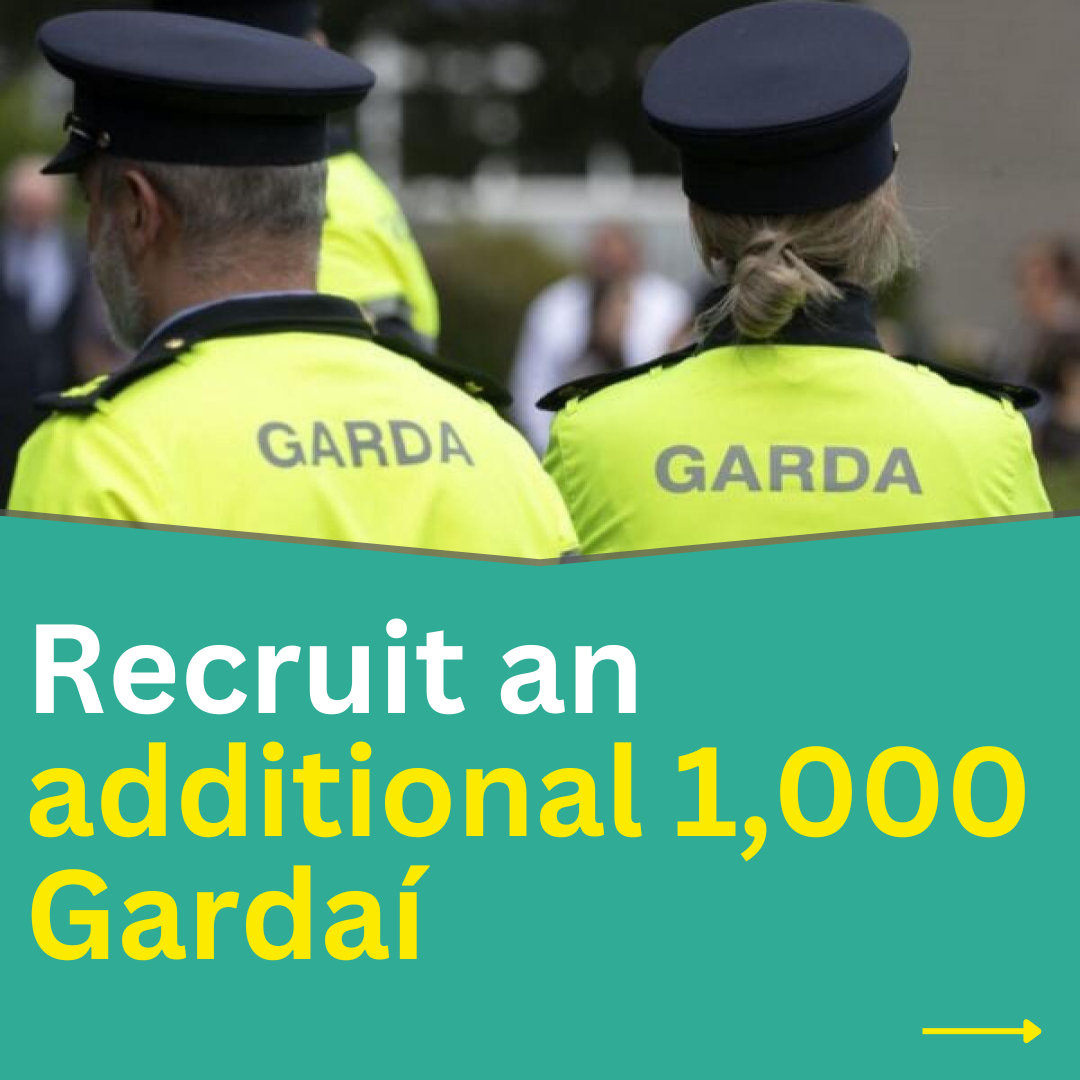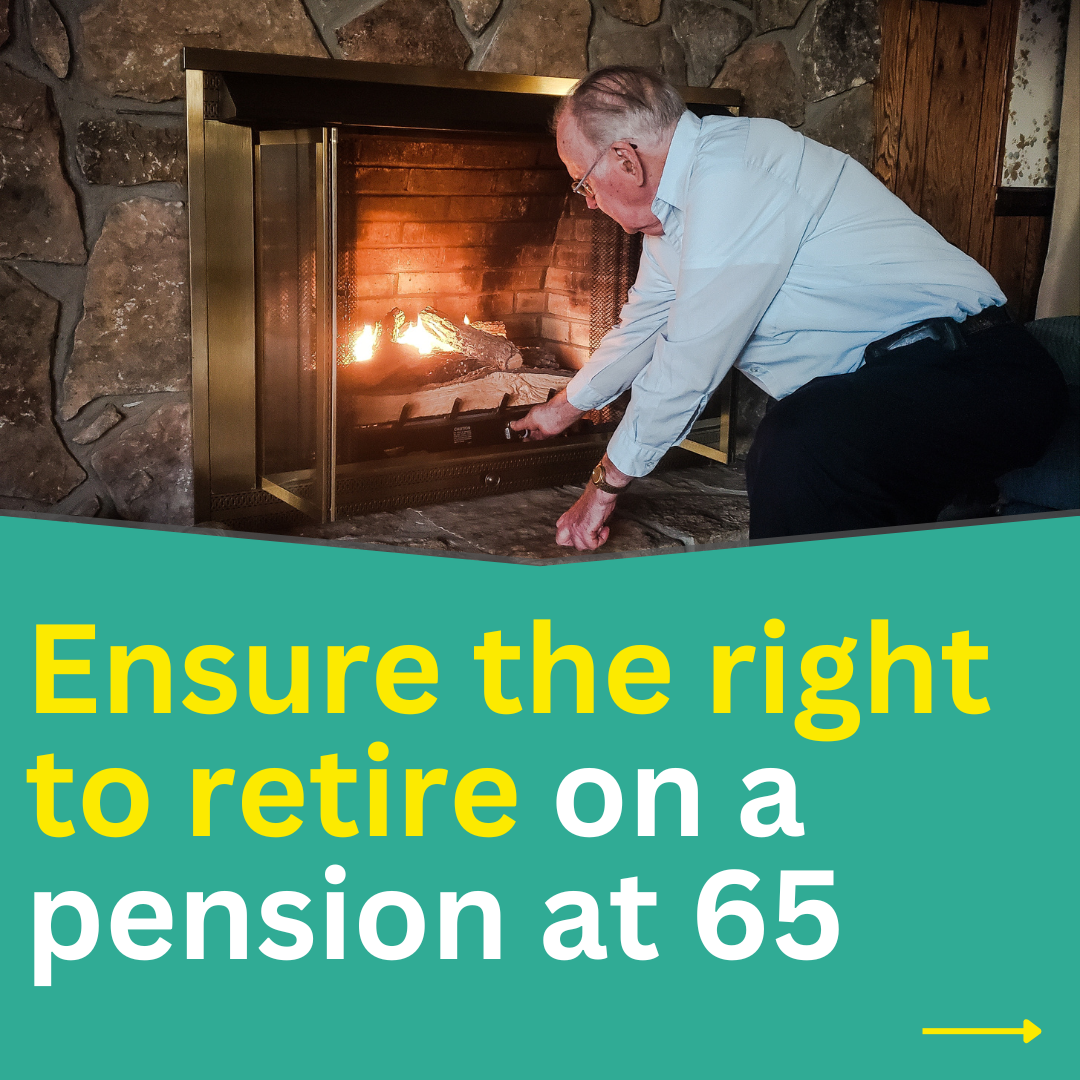 Ní mór ag Buiséad 2024 béim a chur ar saol níos inacmhainne a dhéanamh do dhaoine
Luach cíos míosa a chur ar ais i bpócaí daoine atá ag íoc cíosa, cosc a chur ar arduithe cíosa agus 21,000 teach sóisialta agus inacmhainne a sholáthar
Faoiseamh ús morgáiste a thabhairt isteach
Muirear Sóisialta Uilíoch a ghearradh
Táillí cúram leanaí a laghdú
Tuilleadh gairmithe cúram sláinte a choinneáil, a earcú agus a oiliúint agus breis leapacha a chur ar fáil chun dul i ngleic leis an ngéarchéim tralaí agus liostaí feithimh
Tús a chur leis an bhfeachtas earcaíochta is mó i stair na nGardaí ar mhaitheas le sráideanna níos sábháilte a chinntiú
Gníomhaithe uaillmhianach ar an aeráid agus ar bhithéagsúlacht lena n-áirítear clár iarfheistithe níos cothroime a d'fhágfadh gur fíor-rogha é do dhaoine ar ioncam íseal agus meánach
IT'S TIME TO INVEST IN AFFORDABLE HOUSING AND END DECADES OF FAILED HOUSING POLICY

Everyone should have the right to a secure and affordable home. A change of government is needed to unravel and reverse decades of bad housing policy. Through investing in housing and treating it as our number one priority, Sinn Féin will deliver the change that is needed
Key Housing measures include:
Build 21,000 social and affordable homes – 7,300 more than government target – as part of the biggest house building programme in the history of the state
Put one month's rent (up to €2,000) back into renters pockets and ban increases for three years
Introduce temporary, targeted mortgage interest relief between now and April 2024 – This would cover 30% of increased interest payments up to a max of €1,500. There have been ten increases in interest rates with 40% of mortgage holders paying at least an additional €3,000 a year
What would we do different to the government – Greater investment, increase targets to match demand, cut out red tape which is resulting in delays of up to 2 years before a brick is laid, use of new technology build, speed up planning and introduce changes to tax code to incentivise building of affordable homes.
Solving the housing crisis – building affordable homes – is critical to the wellbeing of every generation, to the delivery of quality public services and to economic growth.
A Sinn Féin government would make housing its number one priority and housing is our Alternative Budget 2024's number one priority.
SUPPORTING WORKERS AND FAMILIES

BUDGET 2024 CAN AND MUST ENSURE WORKERS AND FAMILIES GET A MUCH NEEDED BREAK
The cost of living crisis has seen households face soaring costs that are totally unaffordable. People need a break from these costs and they need it now.
A Sinn Féin Government would deliver a €1.35 billion cost of living package to provide households with certainty this coming winter, supporting them in meeting their essential costs.
Key Cost of Living measures include:
Put one month's rent back into renters' pockets, ban rent increases for three years
Cut income tax (USC) for those earning under €100,000 – increasing the take home pay of middle and low income workers by more than €375
Cut childcare for working families by 55% in 2024
Increase minimum wage by €1.50 an hour
Increase working age welfare payments by €15, disability related payments by €20, and pensioners living alone by €15
Guarantee the right to retire on a pension at 65
Sinn Féin's cost of living package would provide households with certainty and supporting them in meeting their essential costs.
Alongside that we would also have an emergency package to help people between now and the Christmas months.
Click on the icons to reveal more detail on the emergency measures in our Cost of Living package

Scrap the two increases in October in petrol and diesel
We would scrap the planned increases on excise duty for petrol and diesel, at a cost of €23 million in 2023.
The government plan to implement a further excise duty increase on October 31st. Together with the planned carbon tax increase, this would hike petrol prices by a further 10 cents per litre and diesel prices by more than 8 cents per litre, pushing fuel prices closer to €2 per litre at the pump and adding hundreds of euros to average annual fuel costs. This price hike must not proceed.
Reduce electricity prices which are among the highest in Europe
We would cut household electricity bills by reducing the price that electricity suppliers can charge households and keeping them at pre-crisis levels until the end of April. This price reduction would provide certainty to households this winter. Under our proposal the State would reimburse suppliers based on the working cost of electricity supply.
We would allocate €234 million for this measure in 2023 and €408 million for January to April 2024.
Our cost projections were drafted in collaboration with the Parliamentary Budget Office. In addition, we would strengthen and extend the windfall tax, the proceeds of which would be used to part-fund in part the electricity price reduction.
Introduce mortgage interest relief
We would introduce temporary and targeted mortgage interest relief to help homeowners with soaring mortgage costs following ten successive rounds of interest rate hikes. Since June, average mortgage interest costs have increased by 54 percent. Before the latest interest rate hike, the Central Bank estimated that 1 in 5 households would see their annual mortgage costs increase by more than €3,000 and a further 1 in 5 households would see an increase of more than €5,700. To support struggling households, Sinn Féin would introduce temporary and targeted mortgage interest relief, absorbing 30% of the increased interest costs facing mortgage borrowers, with a maximum benefit per household of €1,500 over the course of the scheme. This would cost €140 million in 2023.
Extend Reduced VAT rate for electricity and gas
We would ensure that reduced rates of VAT applying to electricity and gas be extended to the end of the year, at a cost of €57 million, and further to the beginning of April 2024.
Due to the chronic mismanagement of our energy system by successive Fine Gael, Fianna Fáil and Green governments, electricity and gas prices exclusive of VAT and other taxes are among the highest in Europe. Households should not face an even heavier financial burden for the use of basic essentials, particularly not in the midst of a cost of living crisis.
Cut duty on home heating oil by more than half
Over one third of households use home heating oil as the main fuel to warm their homes – this rises to two thirds of households in the Border region and more than half of households in the West and South-East.
As home heating oil costs rise, Sinn Féin would support households by cutting excise duty on home heating oil by more than half, at a cost of €11 million in 2023.
Do not proceed with carbon tax increase
We would scrap the planned increase in the carbon tax this October, at a cost of €13 million in 2023. The government plan to increase the carbon tax on motor fuels on 11th October, a move that would further hike already increasing petrol and diesel prices. This hike must not proceed.
Christmas double child benefit payment
We would provide an extra child benefit payment worth €140 per child. Parents continue to face exceptional costs across energy bills, food, clothes, and other essentials. These costs only increase with the more (people/ dependents) in a household. This benefit would therefore be paid for each child in December to help families with costs this Christmas. This would cost €172 million.
Christmas bonus for social welfare and pension payments
We would provide a double payment of the normal weekly rate to social welfare recipients, which would differ depending on what scheme you are on and how many dependents you have. This would cost €350 million.
Fuel allowance lump sum payment
We would provide a lump sum payment worth €300 to Fuel Allowance recipients. Household energy bills remain considerably higher than pre-energy crisis levels. Many households with gas heating are left with bills that are double what they were in 2021. For lower income households, sky-high energy prices have a particularly adverse impact, leaving many to choose between heat or other essentials. We would therefore provide a €300 lump sum to those on fuel allowance to ease the financial burden of winter energy bills. This would cost €134 million.
Lump sum for Working Family Payment recipients
We would provide a lump sum payment worth €400 to working families. Working families are understandably concerned about the winter ahead given the cost-of-living crisis and its disproportionate effect on low- income households. We would therefore provide a lump sum payment to help working families with bills this winter. This would cost €19 million.
Lump sum for Living Alone Allowance recipients
We would provide a lump sum payment worth €150 to pensioners living alone. People who are living alone are among the households at the highest risk of poverty and with the lowest income. People living alone may be less able to afford higher energy and other increasing day-to-day costs as a result. We would therefore provide a lump sum payment to those living alone to mitigate the financial difficulties this winter. This would cost €35 million.
Lump sum for Disability Allowance, Blind Pension and Invalidity Pension recipients
We would provide a lump sum payment worth €500 to people with disabilities, cognisant of the additional costs faced by those with disabilities over and above the general impact of the cost-of-living crisis. People with disabilities experience a much higher risk of poverty and deprivation, with rates of consistent poverty four times the national average and rates of persons living in deprivation over twice the national average. The extra costs of having a disability are significant and are a key factor perpetuating poverty among people with disabilities. We are therefore proposing a lump sum payment of €500 as a first step in acknowledgingthese additional costs, alongside further additional supports from 2024. This would cost €126 million.
Lump sum payment for Carers Allowance and Benefit recipients
We would provide a lump sum payment worth €400 to carers. Caring households face various financial barriers and additional costs, whether that be foregone employment/income or costs borne by caring households due to a lack of what should be publicly provided services and support. We are therefore proposing a lump sum payment of €400 to acknowledge these additional costs and the exacerbating impact of the cost-of-living crisis this winter. This would cost €39 million.
SINN FÉIN WOULD INVEST IN HEALTH TO DELIVER MUCH NEEDED CHANGE
Sinn Féin's Budget includes a multi-year plan to fix the health Service, starting with €1.3bn investment in capacity, workforce planning and cutting the cost of healthcare.
Key Health measures include:
1,800 hospital beds over three years
Invest in GPs, pharmacies and community healthcare
Increase investment in mental health services especially services for children and young people
Additional training places to develop the health workforce
Extend the medical card to an additional 400,000 people and reduce costs including prescription charges
INVESTING IN CLIMATE ACTION

CLIMATE ACTION IS OUR BIGGEST AREA OF INVESTMENT OUTSIDE OF HOUSING AND HEALTH
Budget 2024 must be ambitious in delivering the scale of climate action required to address the climate emergency. This means being ambitious in retrofitting housing, being ambitious in protecting biodiversity and being ambitious when it comes to the role of the state in relation to renewable energy to achieve energy security and independence.
Key Climate Action measures include:
A new scheme to make retrofitting affordable for ordinary works and families, with dedicated supports for those still using solid fusels
Increased investment in renewable energy – access to domestic Solar PV, rollout out solar PV across our schools, investing in our ports
Establish a Nature Restoration Fund to enhance biodiversity by expanding publicly owned and accessible green spaces and natural areas and encourage voluntary rewetting. This would provide grants to local authorities, farmers, state agencies etc. Other measures include afforestation, expanding our national parks and developing skills in biodiversity
Make the temporary 20% fare reduction on public transport permanent and extend to commercial operators, accelerate rollout of rural bus scheme and provide additional school transport places
In sharp contrast to the Green Party, Fianna Fáil and Fine Gael government, Sinn Féin recognise that the causes and effects of climate change are not equally shared.
We make radical proposals challenging those who hold most responsibility for growing emissions, in particular the wealthy, whose affluent lifestyles are responsible for immense environmental impacts.
Budget 2024 – Click below to see more details on our Investing in the Future measues: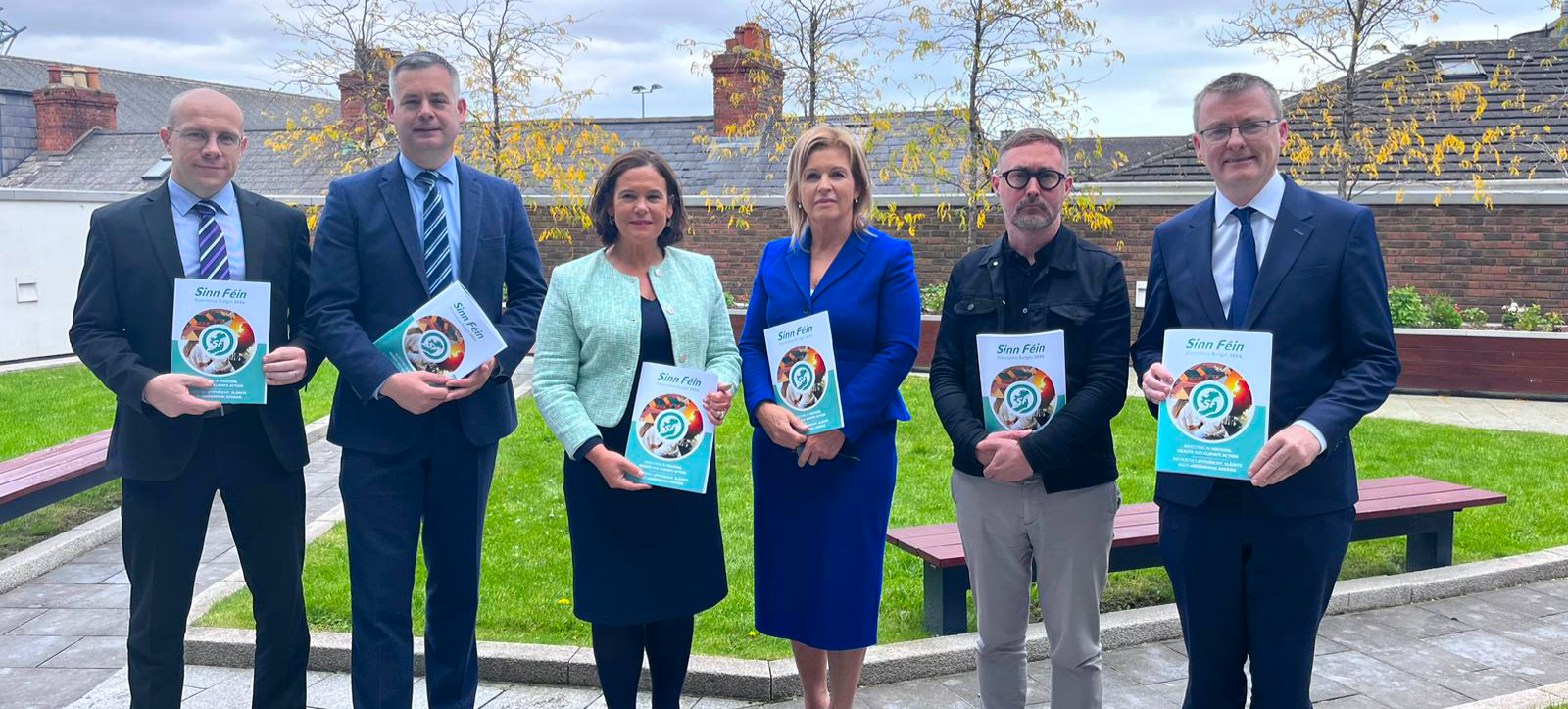 Crime
Budget 2024 must provide An Garda Síochána with the resources necessary to tackle crime and ensure people are safe. That is what a Sinn Féin government would deliver.
As a result of the failures of 12 years of Fine Gael at the helm of the Justice Department, there is now a real crisis in policing.
There are fewer Gardaí and fewer Garda stations than when Fine Gael became responsible for the Justice Department 12 years ago despite a significant increase in the population. As a result, people don't feel safe in their homes, on the streets or in their communities.
Under Fine Gael and Fianna Fáil there has been an unprecedented exodus from our public services – every day they stay in office we are losing Gardaí.
Officers do brave work every day on the frontline protecting communities in often very difficult circumstances. They need to have confidence that they have the support, resources and investment they need to do their jobs safely and properly.
Sinn Féin would fix this crisis in policing by commencing the biggest Garda recruitment drive in the history of the state and by ensuring we have the conditions to retain current Gardaí.
Sinn Féin Priority Measures Include:
Funding for 1,000 new Garda recruits, doubling the training allowances for recruits and the creation of a Garda Retention Taskforce –

cost €12.7 million in 2024, full year cost €25.6 million

Increased investment in youth justice interventions and restorative justice – cost €6.8 million
Additional investment in the wider justice system – cost €25 million
Tax Measures
Our Key Tax Measures include:
Cut the USC (reduce the first date from .5% to 0%, reduce the second rate from 2% to 1% and increase entry point to third rate to €25,959)
Extend and increase the Bank Levy
Support innovation by increasing the R+D tax credit to 30% for SME and making credits payable within 1 year
Introduce 3% Solidarity Tax on the portion of individual income above €140K
Introduce 13.05% rate Employers PRSI on portion of salaries above €100,000
Increase commercial stamp duty to 12.5% to ensure priority is on building homes that are needed
Public Finances & Economy
Our Budget proposals will invest in the future, increasing the productive capacity of our economy and supporting Irish firms with research, development and innovation.
Our proposals build resilience in the public finances:
Putting core expenditure on a sustainable footing
Ensuring day-to-day spending is not funded through potentially volatile corporation tax receipts
Resulting in a general government surplus of €8.1 billion in 2024
Disability
Sinn Féin believe that a special focus from all of government is needed in Budget 2024 to ensure that people with disabilities are not further disadvantaged by the cost of living crisis either directly or indirectly by difficulties in the field of staffing recruitment and retention.
Budget 2024 must tackle the appallingly high rate of poverty and enforced deprivation across households headed by a person with a disability. One-off payments won't cut it. Core weekly rates must be increased to begin to cover the long recognised additional costs to which disability gives rise.
The failure of government to ensure housing is affordable is driving an exodus of critical staff further undermining already stretched services. Their failure to address the housing crisis has fed into extremely high rates of vacancy across children's disability network teams and teachers being pulled from special education duties.
In addition, the refusal of government to extend pay equality to Section 39 staff has caused a near constant churn of personnel undermining continuity of service provision with negative consequences for disability service users. It has now forced staff working in the sector to threaten strike action which would see the indefinite withdrawal of critical supports like day services and personal assistants.
The government offered workers a pay increase of just 5% when the reality is that the pay gap of some staff in section 39s has been estimated to be approximately 15% less than staff employed by the HSE or section 38s doing the same work. A Sinn Féin government would engage seriously with the relevant trade unions. As part of our Budget 2024 package, we have allocated additional funding to provide for the outcome of such a negotiation.
A Sinn Féin government would invest in people with disabilities.
Sinn Féin Priority Measures Include:
Funding the recommendations of the Disability Capacity Review out to 2032 –

cost €155 million in 2024, full year cost €170 million

Increasing Disability Allowance, Invalidity Pension, Illness Benefit and other related benefits by €20 per week, Carers Allowance and Benefit by €15 per week, the annual Carer Support Grant to €2,000 and relaxing the Carer's Allowance means-test – cost €401.4 million
Investing in lifelong inclusion in learning by hiring 1,200 SNAs and extending the Fund for Students with Disabilities (FSD) across Further Education and Training – cost €18 million in 2024, full year cost €44.4 million
Funding targeted recruitment and retention measures for children's disability services – cost €10 million
Making greater provision for people with disabilities to live in appropriate accommodation by investing in decongregation, group and independent living in the community, Personal Assistance hours and making public transport accessible – cost €134.9 million
Creating more spaces in adult day services, opportunities for respite and intensive home support packages for disabled children – cost €31.1 million in 2024, full year cost €43 million
Reforming the Disabled Drivers and Disabled Passenger's Scheme – cost €19 million
Double funding for housing adaptation grants – cost €25 million
Putting in place a Disabled Persons Organisations (DPO) Training and Development Fund and a Disability Inclusion Fund for all Local Authorities to support their specific disability inclusion requirements in line with the UN CRPD and Public Sector Duty – cost €9 million
Childcare
Childcare fees are far too high and are simply unaffordable for families. Families are already under pressure from the cost of living crisis and cannot afford sky-high childcare fees. Too often parents, especially mothers, feel forced to cut their hours or leave work due to these high costs. It's time for change.
Sinn Féin would cut childcare fees by two thirds from 2022 levels.
In Budget 2023, following sustained pressure and proposals from Sinn Féin, the government introduced a new core funding stream for childcare providers providing the sector with investment to improve pay and a 25% reduction to fees for parents.
However, this provision didn't go far enough. Fees remain far too high for families. Low pay remains a problem driving staff retention difficulties.
Sinn Féin's proposals would deliver affordable, high-quality childcare, well paid careers for highly qualified professionals and sustainable services.
We would provide funding in Budget 2024 to cut childcare fees by 10% from 1st January and the remaining reduction from 1st September. Bringing the total fee reduction to two thirds from 2022 levels to make childcare affordable for parents.
In addition, we have allocated funding to provide for pay increases to be negotiated in the JLC which is vital to ensure childcare is available to those who need it.
Our proposals would make a real difference in cutting childcare costs for families to ensure they get a much-needed break from the cost of living crisis.
Sinn Féin Priority Measures Include:
Cutting childcare fees for parents by two thirds from 2022 levels – cost €99.5 million in 2024, full year cost €201.7 million
Planning for Irish Unity
Change is in the air and people across the island are assessing, debating and discussing the type of future that is possible.
The pace of this discourse is accelerating, both inside and outside of the political systems in Dublin, Belfast, London, Brussels and beyond.
Sinn Féin believe that, within this decade, the people will have the opportunity to freely choose new constitutional and political arrangements on this island, as underpinned by the provisions of the Good Friday Agreement.
Government needs to start preparing a White Paper for Irish Unity. This should be led by the Department of the Taoiseach, from within existing Departmental resources.
Everyone who has a stake in this transformation from across this island must be involved in designing what shape that takes.
Sinn Féin is committed to investing in connectivity and growth across the island of Ireland including funding of the A5. The time to start planning for Irish Unity is now.
Sinn Féin Priority Measures include:
Establishing a Citizens' Assembly to plan for Irish Unity – Cost €1.5 million
Increasing investment in Foras na Gaeilge and Tourism Ireland – Cost €7.8 million
Click below to view or download a PDF of Sinn Féin's Alternative Budget 2024